Your co-op membership includes 25,000 guaranteed website visitors.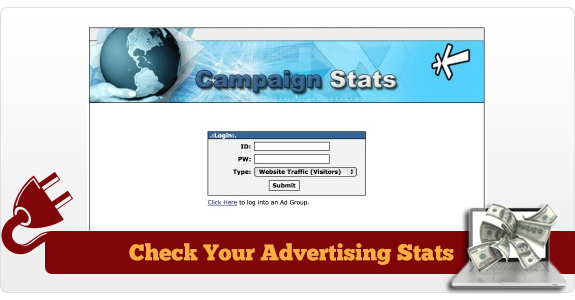 You can login and check the stats of this advertising campaign here.
Use your Plug-In Profit Site ID# and password to login to your co-op advertising account.
Note: It normally takes 24 hours after you join the co-op for login access to be enabled so if you can't login yet, please allow 1 business day. If you still have a problem logging in after that, please contact our help desk.