I just purchased a full page ad to run in the next issue of Home Business Magazine (January/February 2016), and I want you to get a full 1/10th share of the results from it!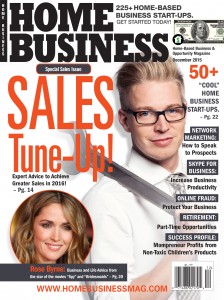 The co-op's full page ad will promote this URL: www.HomeBizGuy.com which will rotate equally for only 10 active Plug-In Profit Site members who join this co-op today.
Here's what this new co-op's full page ad in Home Business Magazine will look like: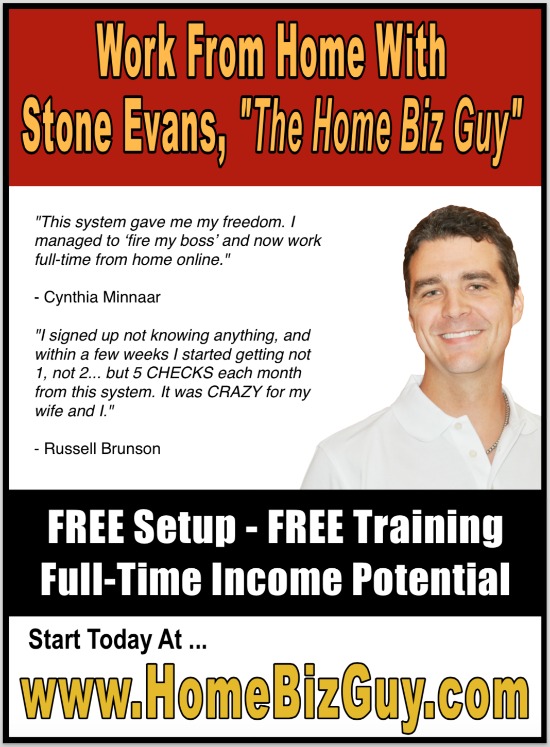 The standard rate for this full page ad is $3,930 + an additional 10% for preferred position. I've selected page 5 of the magazine to increase exposure to the Plug-In Profit Site offer for magazine readers. You can view display advertising rates on this page.
Here's the advertising rates for Home Business Magazine: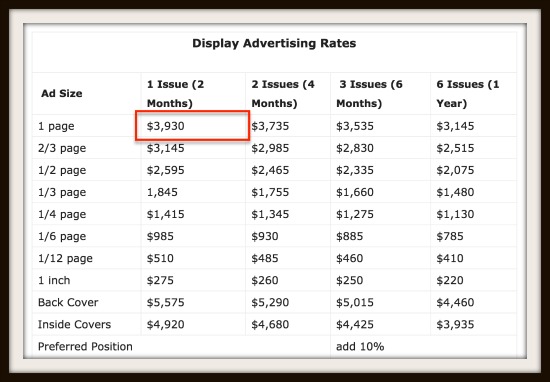 Home Business Magazine has a circulation of 100,000+ readers:
* PRINT – 50,000: Newsstand, Magazine Racks, Promotional Mailings, and Paid Subscriptions
* DIGITAL – 50,000+: Circulation through Digital editions, Tablet, iPad, NOOK, KINDLE
* Readership: 195,000
For the average affiliates, paying $4,000 for an ad is cost prohibitive, but by pooling the funds of several members together and sharing the results, this kind of print advertising can be affordable. That's why I've set this up as an advertising co-op with a maximum of 10 participants. For a ONE-TIME investment of only $300, you will get a 1/10th share of all the leads that come from this very limited Home Business Magazine advertising co-op.
How it works: I will point www.HomeBizGuy.com to your PIPS squeeze page in equal rotation with only 9 other Plug-In Profit Site members. You will be able to test and verify this yourself anytime you want by clicking on the www.HomeBizGuy.com rotator URL, and you'll see your Plug-In Profit Site squeeze page continually appear in rotation.
You will also be able to track how many signups you get from this ad through your GetResponse account which will let you know exactly where all of your new subscribers are coming from because they will be tagged with a /homebizmag.html URL code.
You will also be able to see your ad on page 5 of Home Business Magazine which has a full 2-month life cycle from January to February, and in the digital edition of the magazine!
Get details about Home Business Magazine's distribution schedule and readership here.
When you consider that just 1 person who signs up on your Plug-In Profit Site team can contribute thousands of dollars to your annual income, I think you'll agree that leveraging $300 one time for an ad like this is a low-risk and potentially very profitable investment.
If you're ready to get a 1/10th share of all the results from the Home Business Magazine advertising co-op, simply make a one time purchase for $300 (not recurring) through the link below, and I will get you setup in this new co-op right away so when the next issue of Home Business Magazine gets published in January, you'll start getting an equal share of all the people that see our co-op ad and decide to get started with the Plug-In Profit Site.
Click Here to Secure Your Position Now!
(Sold Out)
Member's Participating:

Stone Evans, Stephen Painter, Marlon Twyman, Erlinda Saw, Nahed al Batal,
Bengt Michelsen, Adrian Hibbert, William Burnell, Leroy Lawson and Arne Mahn.
Watch for these people on company leaderboards!
Successful marketing is about planting seeds now that you will harvest later. Every day you should be planting seeds for your future success. Today is an opportunity to plant some seeds to grow your business that will start to blossom in the months ahead. Some of those seeds may turn into mighty trees of prosperity that provide fruit for a lifetime! 🙂
Always do your best. What you plant now, you will harvest later.
~ Og Mandino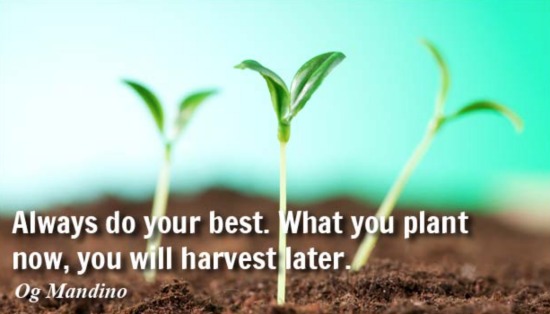 Your partner in success,



Stone Evans, The Home Biz Guy
– Developer of the Plug-In Profit Site
P.S. If you have any questions or need support, submit a ticket to our help desk here.