Your co-op membership includes 10 professionally written and informative home business articles every month that you can add your own name to as the author, and publish on your own site or with popular article submission services and directories.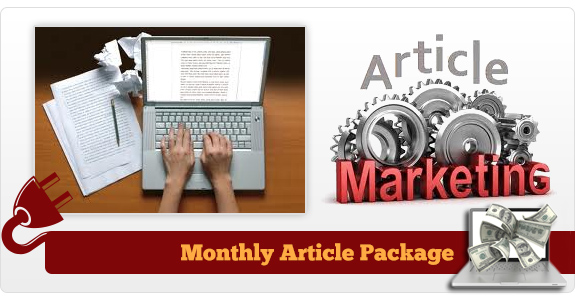 Publishing articles online is one of the most effective forms of marketing I use which is why high-quality informative articles are included with your co-op membership monthly.
Visit the most popular content-based sites in the world such as Yahoo.com, CNN.com ESPN.com, and countless others and you'll quickly see how they are using informative and interesting articles to attract new visitors and engage an audience (so they can earn advertising revenue from all those eyeballs)… Now you'll be able to do the same thing with your own site quickly and easily with the professional articles you get every month!
You can use these high-quality articles as is, or personalize them a bit if you want. An easy way to personalize each article is to read it first, and then change some of the wording to your own style, change the title of the article, add a few sentences for extra support of certain points, and change some of the words you find in the articles to other words that mean the same thing (synonyms). You could even translate these articles into other languages to target different countries with your marketing. The sky's the limit! 🙂
Content Marketing is all the marketing that's left!
Seth Godin