Welcome to the Plug-In Profit Site Co-op!
Dear Plug-In Profit Site Member,
The Plug-In Profit Site Co-op is a no-hype, results-driven service developed with the single purpose of helping you grow your Plug-In Profit Site business faster and easier.
Get all the details on everything that's included with your co-op membership below.
One of the fastest ways to make money with the Plug-In Profit Site is to promote your Plug-In Profit Site affiliate link. Everyone who visits your PIPS affiliate link (this one) will be directed to join through your affiliate links in Digital Altitude, SFI, Traffic Authority, Online Sales Pro and Bit To Click as long as all your affiliate ID's are correctly listed here.
You only need a few referrals to really change your financial life. In fact, just a single new referral who starts building in any one of the Plug-In Profit Site programs alone can add thousands of dollars to your annual income. That's why just a few motivated people on your team can be turned into a full-time income with this business. When you combine all 5 of these high-paying programs together in 1 system, your commissions add up quickly!
It's just as easy to promote 1 site and earn 5 checks as it is to promote 1 site and earn 1 check… Why would you settle for less? The Plug-In Profit Site gives you the opportunity to build multiple streams of income at one time. This offers you security through diversity!
Plus, all the people who join your Plug-In Profit Site team will be provided with their own professional website, a money-making email autoresponder campaign and a proven step-by-step plan to follow that accelerates their online success. This creates strong duplication and follow through among your referrals (which means more income for YOU).
Therefore, one of the services the co-op provides is proven and effective advertising of your Plug-In Profit Site affiliate link. You can see the type of marketing and advertising the co-op runs for you in Day 4 of the 30 Days to Success guide. Co-op advertising is responsible for bringing in thousands of new Plug-In Profit Site members already, and it brings in new members every day. As a co-op participant, you will get an equal share of all the people that are coming in daily through our www.HomeBusiness.biz rotator site.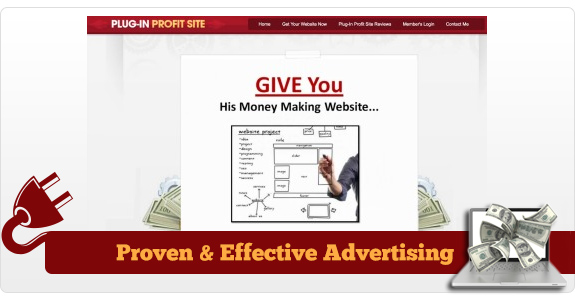 See Day 4 of the 30 Days to Success guide to get more details on our advertising plan.
Every day, people everywhere are searching for an honest way to work from home and make money online. Plug-In Profit Site Co-op advertising targets this market through effective email marketing ad campaigns, and delivers these visitors to co-op members through our www.HomeBusiness.biz advertising rotator URL. Every time that site is visited, a Plug-In Profit Site Co-op member is getting the visitor. This is a proven way to get your affiliate link in front of truly interested prospects every day without working for it.
Advertising is totally unnecessary. Unless you hope to make money.
Jef I. Richards
Your co-op membership also includes the option to turn on Auto-Blog Posting.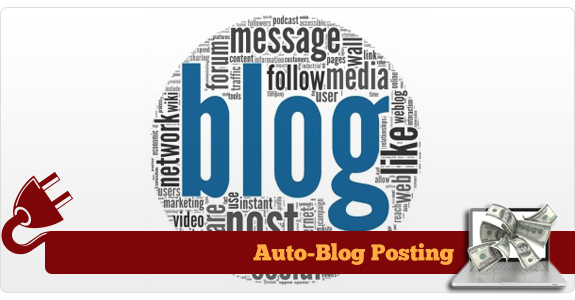 Blogging daily is one of the secrets of my success.
As a Plug-In Profit Site Co-op member, I can do your blogging for you…
Let me explain how this works:
Every single day of the week, I make new posts on my own Home Business Blog.
However…
Blogging by itself won't do much for you if people don't see your posts.
You need to publicize your blog posts so people will visit your site, check out your posts check out your offer and join your team.
I do this automatically with SNAP as I showed you in Day 5 of the 30 Days to Success training guide. Following those exact steps myself, I have setup my blog to automatically re-post short summaries of each of my posts to each of my social networks that include a link back to every new page that gets added to my website with each new blog post…
Doing this creates natural backlinks to the internal pages of my website which bring me visitors and naturally improve my search engine rankings.
This means that my accounts at Facebook, Twitter, LinkedIn and Google+ automatically re-post a summary and link back to the each new internal content page that gets created on my website, and all of this is done automatically without me needing to lift a finger.
Therefore, every time a new post I make on my website brings me new visitors who find the new content and links through my social media and search engines, and click through to visit my website. This automatic content marketing strategy brings me a very steady stream of new visitors to my website which leads to new people signing up for the Plug-In Profit Site on my team every day.
Most of this process is fully automated – except the actual blog posting… That takes effort, and having the motivation to post new engaging content to your webste regularly!
You can certainly do this yourself. But you don't have to… Many Plug-In Profit Site members are looking for a way to "set and forget" their marketing. That's the main idea, right??? "Plug-In Profit Site"… The goal is to make it as easy and automatic as possible for you to get visitors and make money using a proven, and largely automated system.
So, instead of having to do your own blogging, I can blog for you by re-posting the same interesting, informative and inspiring blog posts that you see on my blog – on your blog!
Some of the blog posts I make go viral and bring in hundreds of interested visitors overnight. This is where a lot of my own business growth is coming from now.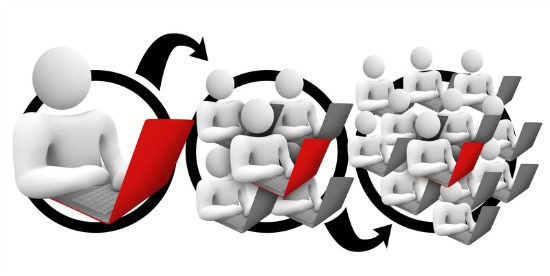 This exact same strategy could be working for you right now (without lifting a finger)…
The blog posts I make on my own blog are all content-based (not promotions). The goal of each blog post is simply to create interest and attract visitors from the top social media sites online. Then my website takes over and does all the selling for me.
The exciting news is that you can now share in the highly profitable traffic-generating effects of my consistent blog posting through the co-op's "Auto-Blog Posting" service.
All you have to do is join the co-op, and then turn on "Auto-Blog Posting". Once you do that, I'll manually start blogging for you using the same engaging blog posts that I'm adding to my own high-traffic home business blog every day so you'll start getting the same profit-pulling posts made to your site every single day of the week – without work!
Then just follow the steps in Day 5 of the 30 Days to Success guide to automatically connect your website to your social networks and you'll immediately put the power of "auto-blogging" and social networking to work in your business as well, just like I am.
This is the most powerful and effective 100% free marketing strategy that I have ever used in my business. It allows me to attract a steady stream of new team members who joins my team in Digital Altitude, SFI, Traffic Authority, Online Sales Pro and Bit To Click without trying to convince people to buy the products I'm promoting. I just blog regularly, attract visitors and some of those visitors turn into team members and customers for life.
The good news is that you don't have to learn how to do all this yourself.
I can run your entire auto-blogging campaign for you as one of the services you will be receiving through your co-op membership. Every single day of the week, you'll get a brand new interesting and "share-worthy" post sent to your blog as described above, and your website will start growing from just a few pages to dozens of pages within your first month, and hundreds of interesting, content-rich pages over time – automatically!
Then, if you connect your website to social media and participate naturally in sites like Facebook, Twitter and Google+ as I recommend inside the 30 Days to Success training guide, your website will become a real traffic magnet which brings you a never-ending stream of interested visitors (absolutely FREE). Many of these people will check out your offers, subscribe to your list; and some are destined to become partners!
There's really not much more to say… It took me a long time to figure out how to blog effectively and profitably, but now it's one of the main ways I grow my business and you're just minutes away from putting this effective marketing strategy to work for you.

Blogging is just writing — writing using a particularly efficient type of publishing technology.
Simon Dumenco
Note: There are 2 different ways you can start receiving the auto-blog posting service:
1. You can join the Plug-In Profit Site Co-op. Review options to join the co-op here.
2. You can get 1 year of blog posting + Social Networks Auto-Poster setup for $497 as described in Day 5 of the 30 Days to Success training. To order this option, click here.
Your co-op membership includes 10 professionally written and informative home business articles every month that you can add your own name to as the author, and publish on your own site or with popular article submission services and directories.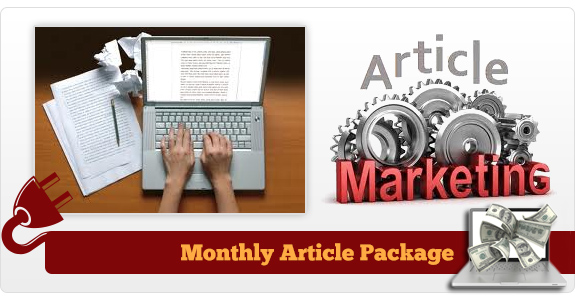 Publishing articles online is one of the most effective forms of marketing I use which is why high-quality informative articles are included with your co-op membership monthly.

Visit the most popular content-based sites in the world such as Yahoo.com, CNN.com ESPN.com, and countless others and you'll quickly see how they are using informative and interesting articles to attract new visitors and engage an audience (so they can earn advertising revenue from all those eyeballs)… Now you'll be able to do the same thing with your own site quickly and easily with the professional articles you get every month!

You can use these high-quality articles as is, or personalize them a bit if you want. An easy way to personalize each article is to read it first, and then change some of the wording to your own style, change the title of the article, add a few sentences for extra support of certain points, and change some of the words you find in the articles to other words that mean the same thing (synonyms). You could even translate these articles into other languages to target different countries with your marketing. The sky's the limit! 🙂
Content Marketing is all the marketing that's left!
Seth Godin
Yes, it's true… The best way to succeed in life is to help others as much as you possibly can. I've learned a lot in my 15+ years online and if you want to "pick my brain", I'm here to help. Also included in your co-op membership is a 1-on-1 call with me every month if you choose to take advantage of it. Just schedule a time, and I'll give you a call.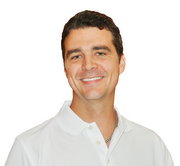 I've learned that everyone's path to success is different, and what it will take for you to succeed is probably different than what it will take for someone else to succeed.
In fact, "success" itself means something different to you than it does to everyone else.
Success for you might be learning how to customize your website.
Success for you might be making $100 per month.
Success for you might be earning a million dollars per year.
Success for you might be starting your own membership site like this one.
Success for you might be a regular chat with a bonafide internet marketing millionaire…
All of these things are possible, and that regular chat with a someone who has earned millions of dollars in affiliate commissions online is built into the Plug-In Profit Site Co-op.
Frankly, I really don't think you need to talk to me to make money (and lots of it) with the Plug-In Profit Site system. I've already given you step-by-step instructions showing you many of the exact tools and steps I'm using to grow my own online business every day…
But there are some people who just need to talk a bit for everything to make sense…
Or, you might have a burning question or two that just isn't answered in the training provided, and being able to ask me that question directly, 1-on-1, may truly help you. 🙂
For these reasons and possibly others I haven't thought about, having access to get on the phone or Skype with me live may be really valuable to you. My #1 goal is to help you succeed online, so if there's anything I can do to help, just pick a time on the schedule and let's get on the phone together (or Skype). I look forward to speaking with you soon!
The fastest way for you to succeed is by piggy-backing on the good advice and counsel of men and women who have already spent years learning how to succeed. When you do this on a regular and systematic basis, you will open up doors of opportunity and possibilities for you that today you cannot even imagine.
Brian Tracy
Your co-op membership includes high-value resell rights products added monthly.
Resell rights products are professional, fully-developed digital products that you can re-sell and keep 100% of the profit. Many marketers have used resell rights products to build and expand million dollar businesses online. The benefit of resell rights products is that someone else has done all of the research, design and development to create the products, and you as a reseller have the opportunity to sell (or give away) the product! 😀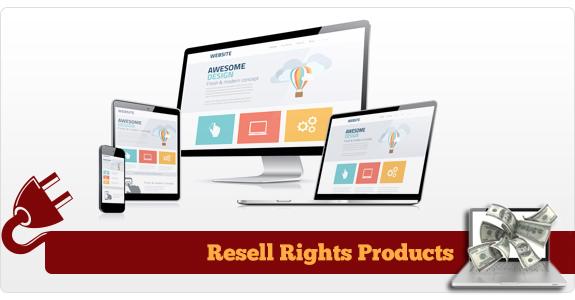 Plug-In Profit Site Co-op purchases the rights to many of the best-selling resell rights products available each month, and delivers these products to our members in easily downloadable packages which contain the full products themselves which you can use personally, or setup to be re-sold through your website or other online marketing channels. In most cases, resell rights product package also include a professionally designed sales website for the product, with pre-made plug & play marketing materials that you can use immediately to start marketing and selling the product online right away.
Every product you see in our growing resell rights library will not only be yours to sell or give away… All of these products will also be yours to use and benefit from directly! This is thousands of dollars in online training and tools that you will receive with your co-op membership today… Plus, new resell rights products will be added for you every month!
Easily Create Your Own Bonuses & Special Offers
Most of our resell rights products will also include give away rights which allow you to give away these products as a bonus, or in exchange for an email opt-in. This provides you with opportunities to create new high-value opt-in pages to grow your email list, and develop special bonus offers to incentivize members of your team in the businesses you are building to upgrade or take actions that would in some way be beneficial. Here's an example: "When you upgrade to the RISE package in Digital Altitude today, you'll receive these products as a special bonus to help you grow your online business even faster…"
I've used bonuses like this since the beginning of my online career to ethically "bribe" members in my team in almost every program I've every promoted to upgrade and take actions what would benefit the growth of my organization (and paychecks). It's a win-win. You provide extra value to your team, and they take actions that are both good for them in the business, and good for you as a leader and marketer in the program you are building. Now as a Plug-In Profit Site Co-op member, you will have a never-ending supply of some of the best products in the market that you can offer as bonuses to your team!
The sky's the limit with resell rights products, and now with your Plug-In Profit Site Co-op membership you will receive many of the highest-quality and most in-demand resell rights products being developed in the world today included in your co-op membership. Join >
Wealth is created from creating value.
Randy Gage
Your co-op membership includes a growing list of free website development services that will help you make progress in your online business a lot faster and easier.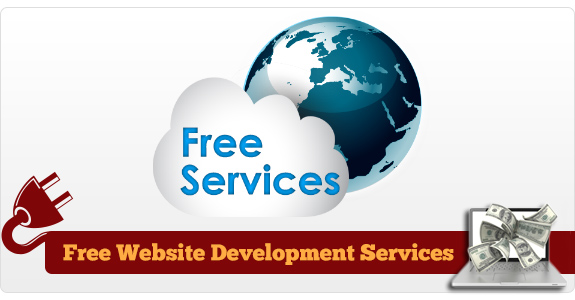 Here's a list of free services included with your co-op membership:
Free Website Color Change Service
Want a different color for your site? Choose from Red, Orange, Yellow, Green, Blue, Violet, Fuchsia, Black, White, Grey, Mint or Dark Red. See example site colors here >
Just let me know what color you want your website to be, and I'll update it for you!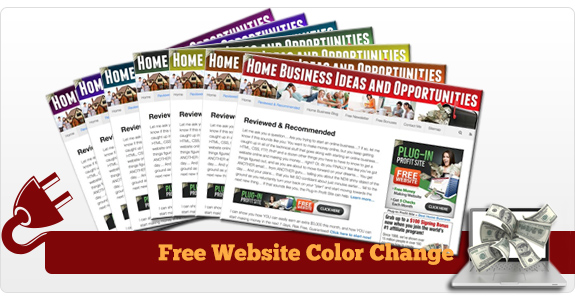 Free Jetpack installation and optimization service. Jetpack is one of my favorite WordPress plugins, and there are some great things you can do with it to automate the marketing and monitoring of your website. As a co-op member, I will setup and optimize all these automation functions to help you get better results from your online marketing.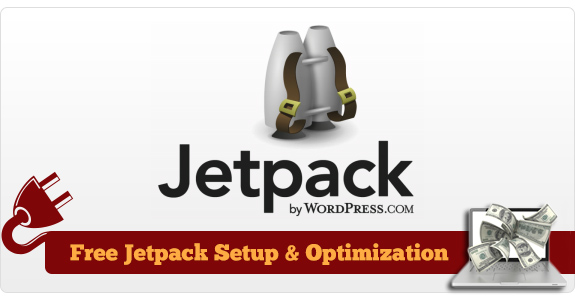 Free website updates! I usually update the Plug-In Profit Site 3-4 times each year with new enhancements and things I've found to work even better for me. As a co-op member, you can receive these website updates free anytime you like so you can always keep your site up-to-date with the latest trends. Otherwise, I charge $50 for site updates.
There's no filler or fluff in the services I'm providing. The co-op exists to provide only the most essential services that will help you grow your online business faster and easier.
If that's what you want, click the button below to get started right away…

I'm excited to start working with you on the growth and success of your online business!
Sincerely,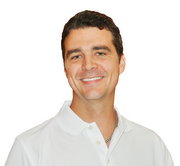 Stone Evans, The Home Biz Guy
– Developer of the Plug-In Profit Site
P.S. What are you waiting for? Join now and get co-op services working for you TODAY!!