Your co-op membership includes high-value resell rights products added monthly.
Resell rights products are professional, fully-developed digital products that you can re-sell and keep 100% of the profit. Many marketers have used resell rights products to build and expand million dollar businesses online. The benefit of resell rights products is that someone else has done all of the research, design and development to create the products, and you as a reseller have the opportunity to sell (or give away) the product! 😀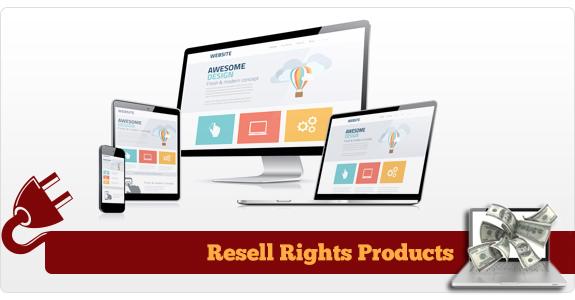 Plug-In Profit Site Co-op purchases the rights to many of the best-selling resell rights products available each month, and delivers these products to our members in easily downloadable packages which contain the full products themselves which you can use personally, or setup to be re-sold through your website or other online marketing channels. In most cases, resell rights product package also include a professionally designed sales website for the product, with pre-made plug & play marketing materials that you can use immediately to start marketing and selling the product online right away.
Every product you see in our growing resell rights library will not only be yours to sell or give away… All of these products will also be yours to use and benefit from directly! This is thousands of dollars in online training and tools that you will receive with your co-op membership today… Plus, new resell rights products will be added for you every month!
Easily Create Your Own Bonuses & Special Offers
Most of our resell rights products will also include give away rights which allow you to give away these products as a bonus, or in exchange for an email opt-in. This provides you with opportunities to create new high-value opt-in pages to grow your email list, and develop special bonus offers to incentivize members of your team in the businesses you are building to upgrade or take actions that would in some way be beneficial. Here's an example: "When you upgrade to the RISE package in Digital Altitude today, you'll receive these products as a special bonus to help you grow your online business even faster…"
I've used bonuses like this since the beginning of my online career to ethically "bribe" members in my team in almost every program I've every promoted to upgrade and take actions what would benefit the growth of my organization (and paychecks). It's a win-win. You provide extra value to your team, and they take actions that are both good for them in the business, and good for you as a leader and marketer in the program you are building. Now as a Plug-In Profit Site Co-op member, you will have a never-ending supply of some of the best products in the market that you can offer as bonuses to your team!
The sky's the limit with resell rights products, and now with your Plug-In Profit Site Co-op membership you will receive many of the highest-quality and most in-demand resell rights products being developed in the world today included in your co-op membership. Join >
Wealth is created from creating value.
Randy Gage