Your co-op membership also includes the option to turn on Auto-Blog Posting.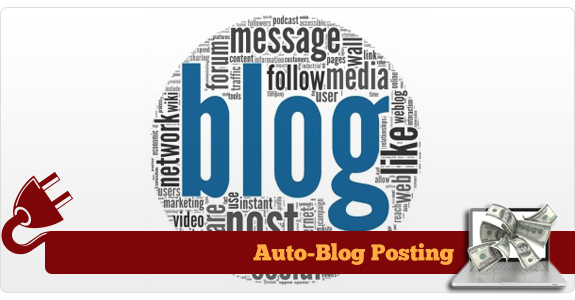 Blogging daily is one of the secrets of my success.
As a Plug-In Profit Site Co-op member, I can do your blogging for you…
Let me explain how this works:
Every single day of the week, I make new posts on my own Home Business Blog.
However…
Blogging by itself won't do much for you if people don't see your posts.
You need to publicize your blog posts so people will visit your site, check out your posts check out your offer and join your team.
I do this automatically with SNAP as I showed you in Day 5 of the 30 Days to Success training guide. Following those exact steps myself, I have setup my blog to automatically re-post short summaries of each of my posts to each of my social networks that include a link back to every new page that gets added to my website with each new blog post…
Doing this creates natural backlinks to the internal pages of my website which bring me visitors and naturally improve my search engine rankings.
This means that my accounts at Facebook, Twitter, LinkedIn and Google+ automatically re-post a summary and link back to the each new internal content page that gets created on my website, and all of this is done automatically without me needing to lift a finger.
Therefore, every time a new post I make on my website brings me new visitors who find the new content and links through my social media and search engines, and click through to visit my website. This automatic content marketing strategy brings me a very steady stream of new visitors to my website which leads to new people signing up for the Plug-In Profit Site on my team every day.
Most of this process is fully automated – except the actual blog posting… That takes effort, and having the motivation to post new engaging content to your webste regularly!
You can certainly do this yourself. But you don't have to… Many Plug-In Profit Site members are looking for a way to "set and forget" their marketing. That's the main idea, right??? "Plug-In Profit Site"… The goal is to make it as easy and automatic as possible for you to get visitors and make money using a proven, and largely automated system.
So, instead of having to do your own blogging, I can blog for you by re-posting the same interesting, informative and inspiring blog posts that you see on my blog – on your blog!
Some of the blog posts I make go viral and bring in hundreds of interested visitors overnight. This is where a lot of my own business growth is coming from now.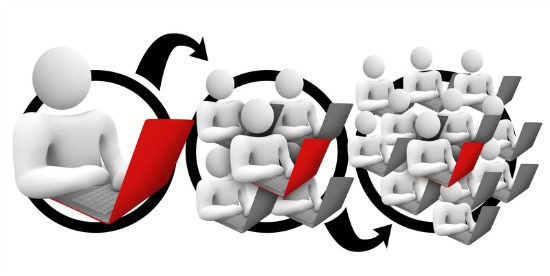 This exact same strategy could be working for you right now (without lifting a finger)…
The blog posts I make on my own blog are all content-based (not promotions). The goal of each blog post is simply to create interest and attract visitors from the top social media sites online. Then my website takes over and does all the selling for me.
The exciting news is that you can now share in the highly profitable traffic-generating effects of my consistent blog posting through the co-op's "Auto-Blog Posting" service.
All you have to do is join the co-op, and then turn on "Auto-Blog Posting". Once you do that, I'll manually start blogging for you using the same engaging blog posts that I'm adding to my own high-traffic home business blog every day so you'll start getting the same profit-pulling posts made to your site every single day of the week – without work!
Then just follow the steps in Day 5 of the 30 Days to Success guide to automatically connect your website to your social networks and you'll immediately put the power of "auto-blogging" and social networking to work in your business as well, just like I am.
This is the most powerful and effective 100% free marketing strategy that I have ever used in my business. It allows me to attract a daily stream of new members who join my team in Super Affiliate Network, SFI, Traffic Authority, Online Sales Pro and Bit To Click without trying to convince people to buy the products I'm promoting. I just blog regularly, attract visitors and some of those visitors turn into team members and customers for life.
The good news is that you don't have to learn how to do all this yourself.
I can run your entire auto-blogging campaign for you as one of the services you will be receiving through your co-op membership. Every single day of the week, you'll get a brand new interesting and "share-worthy" post sent to your blog as described above, and your website will start growing from just a few pages to dozens of pages within your first month, and hundreds of interesting, content-rich pages over time – automatically!
Then, if you connect your website to social media and participate naturally in sites like Facebook, Twitter and Google+ as I recommend inside the 30 Days to Success training guide, your website will become a real traffic magnet which brings you a never-ending stream of interested visitors (absolutely FREE). Many of these people will check out your offers, subscribe to your list; and some are destined to become partners!
There's really not much more to say… It took me a long time to figure out how to blog effectively and profitably, but now it's one of the main ways I grow my business and you're just minutes away from putting this effective marketing strategy to work for you.

Blogging is just writing — writing using a particularly efficient type of publishing technology.
Simon Dumenco
Note: There are 2 different ways you can start receiving the auto-blog posting service:
1. You can join the Plug-In Profit Site Co-op. Review options to join the co-op here.
2. You can get 1 year of blog posting + Social Networks Auto-Poster setup for $497 as described in Day 5 of the 30 Days to Success training. To order this option, click here.