Are you ready to automate the growth of your online business? You're in the right place!
There are 5 Options to Join Below (Actually 6)…
Please note: There are multiple ways to register for the co-op today, including ways to get the co-op as a free bonus. You'll also find several options and payment plans below.

If you have questions, please send me a text to the number below or contact me at our help desk. I'm excited to activate co-op services for you to start growing your business!
Option 1: Monthly Membership
It's $97 for 1 month of full co-op membership. No recurring payments.
If you are in the U.S., click the link below to order now with Visa debit card:
or… I'd like to pay with Check/Wire instead
Option 2: 90-Day (Growth) Membership
It's $279 for 3 months of full co-op membership. No recurring payments.
If you are in the U.S., click the link below to order now with Visa debit card:
http://cash.me/$StoneEvans/279
or… I'd like to pay with Check/Wire instead
Get your new online business off to a strong and fast start with effective advertising and daily blogging on auto-pilot for the next 90 days all completely done for you – hands free!
Option 3: Annual (1 Full Year) Membership
Get a full 1-year membership of ALL co-op services for a one-time payment of just $997 now, and transform your website into a non-stop traffic generating magnet, automatically!
If you are in the U.S., click the link below to order now with Visa debit card:
http://cash.me/$StoneEvans/997
or… I'd like to pay with Check/Wire instead
Become an Annual member by February 28th, 2018 and get SNAP setup for FREE:
Free Bonus: Join as an Annual co-op member today, and you'll also receive my full SNAP setup service which is described in Day 5 of the 30 Days to Success training guide. This, combined with auto-blogging, can fully automate your online business!
If you prefer to pay offline to join as an Annual Plug-In Profit Site Co-op member today, you can mail a check or money order for $997 payable to Stone Evans at this address:
Stone Evans
18208 Preston Rd.
Ste D-9 #311
Dallas, TX 75252
In fact, if you live or work near Dallas and you want to drop your check off in person, let's meet near Preston and Frankford in North Dallas and have a coffee or tea together before we launch your 1-year co-op campaign! There is a Starbucks that we can meet at here >
Contact me using chat or text message at: 214-762-2329 to schedule a time to meet up.
Option 4: Free Advertising Membership (Bonus)
You can get 1 year of co-op advertising for free when you buy a Gold traffic package from Traffic Authority as described in Day 2 of the 30 Days to Success training guide. 🙂
Note: Option 4 provides co-op advertising; not auto-blogging, resell-rights products, etc.

Option 5: 5-Year ("A-List" PIPS Pro Membership)
If you are deeply committed to your Plug-In Profit Site business and want to save some significant money on advertising and marketing to grow your long-term results, you can get a 5-year co-op membership for a one-time payment of just $2,497. Order Now >>
or… I'd like to pay with Check/Wire instead
Note: This price will increase to $2,997 after 3 more people join, so take decisive action!
The 5-year membership also includes full SNAP setup as described in the Day 5 training.
I've been building my online business since 1999 and have very exciting and long-term business development plans for the Plug-In Profit Site over the decade ahead. If you want to lock arms with me and secure a great price on the marketing and support you'll need to build a solid 6-figure business online, the co-op 5-year membership is the way to go. In addition to everything else the Plug-In Profit Site Co-op includes, this small group of online professionals who take advantage of our 5 year membership will be on my short "A-List" of close online partners who will receive special opportunities and exclusive first-mover advantage positions in opportunities that I'll be developing over the next few years.
What are the actual benefits of being on my "A-List"?
First of all, I am fully committed to your success in this business no matter what, and whether you're just a free Plug-In Profit Site member right now, or a full pro level 5-year co-op member, I'm going to do everything in my power to help you succeed. That said, when you are fully invested and committed to the long-term vision of this business together, my aim will be to work even closer with you to show you things and give you opportunities that are unique and exclusive. For example, I'm ALWAYS testing different things out, and well before something works well enough to make a training out of it, if something IS working for me to grow my business and make more money, you'll hear about it first through my private "A-List" blog that only you will have access to. This means when I'm writing or creating new training materials, I'll ask for your input and feedback on it before it goes public. In addition, because of my long and successful history in this industry, I am frequently given top positions or inside advantages into new services and business opportunities that are coming online. As an A-List member, I will share these opportunities with you directly as well so you have the chance to get in first, or get a better position than most of the public. Things like this can often add 5 or 6 figures to your income, and when we are working together closely over a 5 year period, I will be doing everything that I possibly can to help you become a 7-figure earner online!
Money-Making Bonus: As a 5-year co-op member, I'm also going to start you right away with an extra special service which is to add your Plug-In Profit Site affiliate link to a brand new site that I'm building at MillionaireMindset.net – This site is becoming a viral traffic machine, and it will be YOUR affiliate link advertised for the Plug-In Profit Site in all the promotions that you can see on this website here. This bonus is strictly limited to 25 active members, and right now there's just 25 23 left so I encourage you to act quickly! Secure your spot, and get your affiliate links positioned and promoted in front of a fast growing money motivated audience now, and for the next 5 years. I don't know of any better way that I can help you than by sending people to your PIPS affiliate link every day!
I'm 100% committed to your satisfaction and success. If you have questions, concerns or feedback; please contact me through the Plug-In Profit Site Help Desk right away.
Tip: You can also order a co-op membership today simply by making an instant transfer using Zelle from your local bank if they are one of the participating banks. In addition to Zelle, if you are a Chase customer, you can make your payment today using the Chase QuickPay service. With either option, all you need is my recipient info which is below. Choose the co-op membership level you want to join from the options above, send your payment instantly, and I'll get your new co-op membership setup and start advertising and blogging for you the same day. Here's my recipient info for Zelle or Chase QuickPay:
Recipient name: Stone Evans
Email Address: stoneevans@gmail.com
Mobile Phone: 214-762-2329
If you are International (outside the U.S.) and neither of these options work for you, you can also schedule a same-day wire transfer from your bank using the details shown here.
Send me a text, or contact me at the help desk if you have questions or need any help.
Whichever option you choose to join the Plug-In Profit Site Co-op today, I look forward to serving you, and helping you grow your business faster with effective marketing services!
Sincerely,
Stone Evans, The Home Biz Guy
– Developer of the Plug-In Profit Site
Any questions? Send me a text at: 1-214-762-2329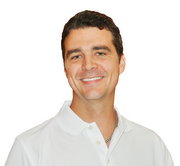 P.S. Another way to get all co-op services FREE is if you refer 10 new members to the Plug-In Profit Site in a 30 day period of time. Every referral you get is recorded and you will receive notification with each new member you refer. Top affiliates refer 1-2 new members every day, and I know that if you follow the training, you can start referring at least 10 new members every month. Once you do, we'll activate all co-op services for you free so you can take your business to an even higher level of success, much faster!
That's Option 6 above! Get the co-op for FREE! 😉
P.P.S. Want to know how the co-op grows your business for you? Get all the details >>
Tip: You can also join the co-op Electroneum which is a currency worth having. If you would like to order with Electroneum, contact me and I'll send you my payment address.
Note: If you prefer to pay with Bitcoin, select the service you want above and send your payment directly to this wallet address: 1BxRaqXTYGyErqGvTznZyoKPE2EQXcr42y
If you need a different way to join, contact me and I'll help you find a way to get started.